Payroll Services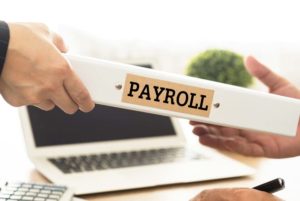 Payroll services from Underwood accounting let you to take back your time as a business owner. With us handling your payroll you can focus on the things you need to do to make your business successful. That's because payroll takes you away from what you do best, your business.
Some of our key payroll services include:
Payroll accrual, tracking, and processing your payroll each pay period. Setting up direct deposit from your bank account to your employees. Setting up automatic payroll pax withdrawals so you never have to worry about penalties for late or inaccurate payment.
Accurate Payroll Services are good for your employees.
Your employees expect to to be paid correctly, and on time every payday. For many business owners, that can be tough. That's business can be hectic, and sometimes payday can creep up on you before you know it. Just finding the time to sit down and write out checks for everyone can be asking a lot for many business owners. Then you have to figure payroll taxes for each employee. That means more time in front of your computer instead of growing your business.
Our payroll services take that off your shoulders. That's because when we do your payroll, it is accurate and on time.
We can also handle employee benefits
Have a 401k plan or an IRA for your workers? That's great! We can handle the automatic deductions and matching for you so you don't have to. That makes for both happy employees and an even happier business owner. You will grow your business by spending your time working on your business not IN your business. There are some things that a small business owner really has to do for themselves. Payroll is not one of those things though. take that hassle out of your monthly to do list and see how much more time you can spend doing other things that will benefit your business.